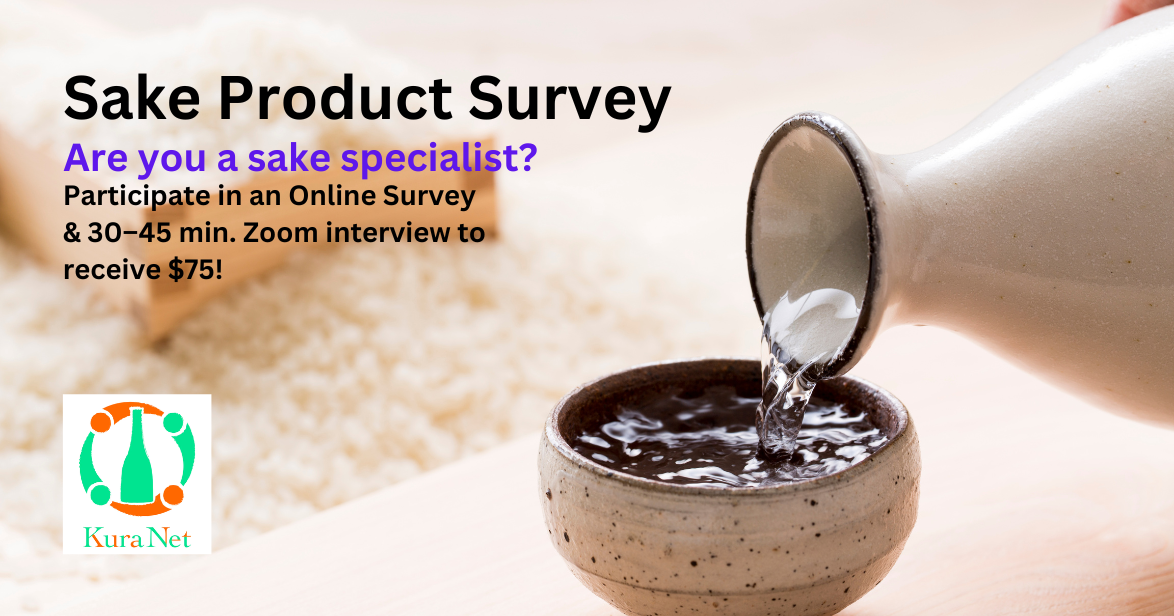 Thank you for your interest in our online survey and Zoom video interview!
We're looking for sake enthusiasts who know the difference between junmai daiginjo and honjozo sake. If that's you, we'd like to hear from you.
Due to legal reasons, we're only looking to survey people from the following places:
United Kingdom
Australia
Hong Kong
Singapore
The Netherlands
Spain
Survey Participation Details
For just over an hour of your time, we would like to offer you $75 (sent through PayPal) as well as three 300ml bottles of sake. You get to select 3 bottles out of a possible 5 which you can find on Kura Net's website.
Your feedback would be provided in three stages:
A 15-minute survey (in English) that you can fill out at your convenience
A 45-minute Zoom video interview (in English) that will be scheduled after you submit your survey answers
Our client will send you three 300ml bottles of sake to taste, your choice of which from five
Once you've managed to taste each of these different types of sake, there will be a shorter 15-minute Zoom video interview to get your feedback.
Timeline
If you are selected to participate, we will contact you between November 14-15 and provide you with an online survey link for you to fill out.
Once we receive your survey answers, we will schedule a time with you to have a follow-up Zoom video meeting to learn more about the answers you provided.
Important:
All information you provide will be kept confidential and will not be shared with the public, and it will not be given or sold to anyone. It will strictly be used for internal research purposes only.
Payment
After completing the Zoom interview, we will process your $75 payment within two business days, using the PayPal email you have provided.
Please note that we are only able to make payment through PayPal.
We have limited spots available. Click the button below to register for your chance to participate and receive $75 for your time!


Who Is Conducting this Survey and Interview?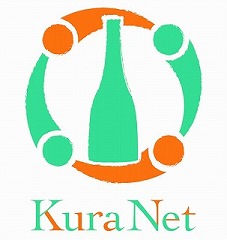 Kura Net is a new online sake store that aims to deliver sake from historic breweries all over Japan to customers overseas that would never have had the chance to taste these unique beverages. Each sake for sale at Kura Net has its own unique story as they're from different breweries across Japan. Some of the breweries that make the sake on offer at Kura Net have been around for over 300 years.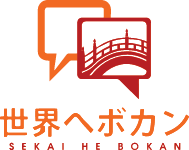 Sekai He Bokan is an international digital marketing consultancy based in Tokyo that provides web marketing and consulting services to Japanese companies looking to expand into international markets.